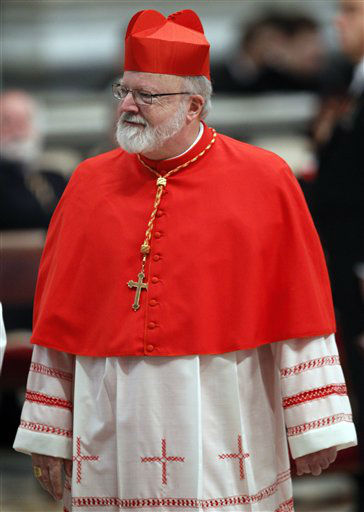 ---
Cardinal Seán Patrick O'Malley, O.F.M. Cap., Archbishop of Boston (U.S.A.), was born on 29 June 1944 in Lakewood, Ohio, U.S.A. He was ordained a priest on 29 August 1970 and holds a master's degree in religious education and a doctorate in Spanish and Portuguese literature.
Cardinal O'Malley carried out his priestly ministry in the United States. The archdiocese of Washington assigned him to serve the Hispanic population. He was director of the Apostolate for Hispanics in Washington, D.C., and director of social services for Spanish-speaking ministries in San Francisco.
On 2 June 1984, he was appointed Coadjutor Bishop of Saint Thomas in the Virgin Islands. He received episcopal ordination on 2 August 1984, and was made Bishop of the diocese on 16 October 1985. Here, he is especially remembered for his work with the homeless and for opening a home for persons with AIDS.
He was appointed Bishop of Fall River in Massachussets on 16 June 1992, and on 3 September 2002 he was appointed Bishop of Palm Beach. He served there until 1 July 2003, when he was appointed Archbishop of Boston.
Created and proclaimed cardinal by Benedict XVI in the consistory of 24 March 2006, of the Title of Santa Maria della Vittoria (St. Mary della Vittoria). (AP Photo/ Pier Paolo Cito)