San Francisco News

SFSU student shooting suspect pleads not guilty
Wednesday, October 02, 2013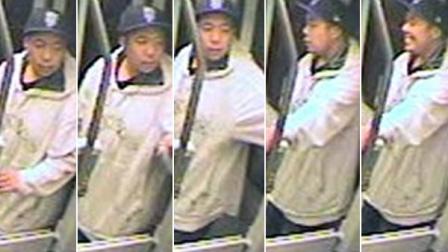 SAN FRANCISCO -- The San Francisco man accused of killing a San Francisco State University student made a court appearance Wednesday in a case prosecutors are calling a "random thrill killing."
Nikhom Thephakaysone, 30, pleaded not guilty in the shooting of 20 year-old Justin Valdez after the two got off a Muni metro streetcar last week in the city's Ocean View District.
The judge denied bail. Prosecutors say the suspect is a threat to the public and could kill again.
Investigators say they found survivalist gear, an arsenal of weapons, and $20,000 in cash after searching his residence.
(Copyright ©2014 KGO-TV. All Rights Reserved.)
ingleside
,
crime
,
shooting
,
SFPD
,
caught on tape
,
SFSU
,
southern california
,
san francisco news

Copyright ©2014 ABC Inc., WLS-TV/DT Chicago, IL. All Rights Reserved.