South Bay News

Monte Sereno home invasion suspects due in court
Wednesday, February 06, 2013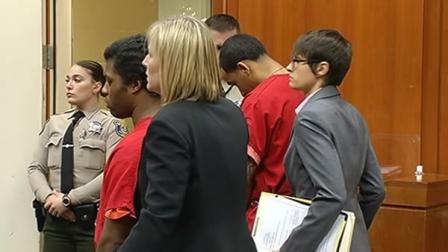 OAKLAND, Calif. -- Four murder suspects accused in a deadly home invasion robbery in Silicon Valley are expected to enter a plea when they return to court today.
Entrepreneur Raveesh Ravi Kumra was found murdered in his Monte Sereno mansion in November. His wife had been assaulted. Lucas Anderson, Javier Garcia and Deangelo Austin are accused of murder. Police say a fourth suspect, Raven Dixon, is a prostitute who had a relationship with Kumra.
Court documents found by ABC7 News paint Kumra's personal and business dealings in an unsavory light -- with accusations that he tried to hide millions of dollars in assets from his business partners.
(Copyright ©2014 KGO-TV. All Rights Reserved.)
monte sereno
,
crime
,
home invasion
,
murder
,
oakland
,
gang violence
,
south bay news

Copyright ©2014 ABC Inc., WLS-TV/DT Chicago, IL. All Rights Reserved.