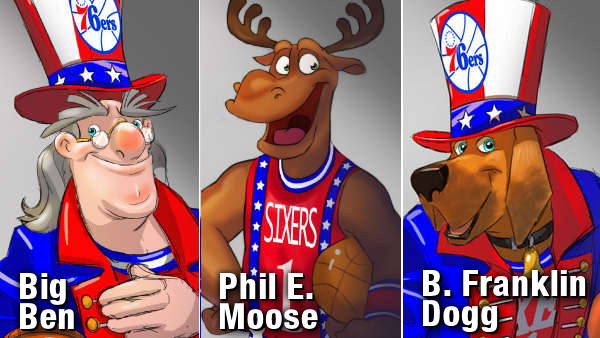 The Philadelphia 76ers are looking for a new mascot, and have 3 contenders for the job. You can read more about Big Ben, Phil E. Moose and B. Franklin Dog here


Follow this link to cast a vote in the Official Fan Vote being run by the Philadelphia 76ers.
VOTE NOW in more 6abc.com polls!