6ABC Action News At 4

The Big Deal: Fitness for the New Year
Tuesday, January 03, 2012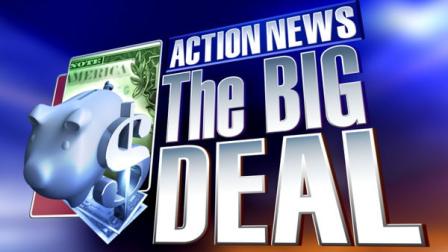 If you have resolved to lose weight in 2012, here are 5 ways to slim down without losing a lot of cash.
1. KICK START PROGRAM: DealYo is offering 57% off 2 personal training sessions, 2 small group classes & 1 Zumba class at Nawrocki Fitness at 1500 Locust St., Suite 1419, in Philadelphia. You pay $100 for the program. The retail value is $235.
2. ZUMBA OR YOGA CLASSES: Eversave is offering 10 yoga or Zumba classes at Broad Street Fitness for $19. The package is valued at $100 so you save 81%. Sign up for a membership before your 10th class, and Broad Street will waive the fee to join, a $79 value. Broad Street Fitness is located at 1315 Walnut Street in Philadelphia.
3. BIKRAM YOGA:
Signpost
is offering 50% off your first class At Bikram Yoga in Maple Shade, NJ. The class is valued at $20. You pay $10. Bikram Yoga is located at 300 South Lenola Road in Maple Shade, NJ.
4. WORKOUT DVDS: kgb deals is offering 10 fitness DVDs designed for busy women with workouts as quick as 6 minutes. You pay $35. Save 61%. The package retails at $90.
5. ONLINE FITNESS PROGRAM: ethicaldeal is offering 52% off a 1-month online fitness program. There are 30 to choose from! You pay $29 and save 52%. It's a $60 value.
(Copyright ©2014 WPVI-TV/DT. All Rights Reserved.)
Get more 6ABC Action News at 4 »
1.

6ABC Everywhere