6ABC Action News At 4

The Big Deal: 6abc Funsavers Weekly Discounts!
Friday, March 16, 2012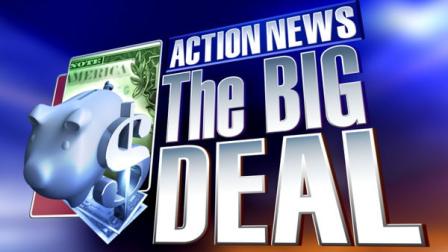 If you haven't already signed up for 6abc Funsavers, don't miss out!
It's our special weekly discount ticket roundup that we email to you featuring dozens of weekly half-price offers to cultural events around the region.
Here's just one you can grab this weekend by signing up:
Lectures-in-Song with Fred Miller: Irish Eyes - The Life and Voice of Bing Crosby
at the Philadelphia Art Alliance on 18th Street in Philadelphia.
Tickets are normally $10 but you save 50% with the Funsavers discounted price and pay just $5.
To get these great deals, all you have to do is sign up!
Click here to receive these exciting offers!
(Copyright ©2013 WPVI-TV/DT. All Rights Reserved.)
Get more 6ABC Action News at 4 »

6ABC Everywhere