6ABC Action News At 4

Save 50% on One Week of Summer Camp for the Kids
Monday, June 04, 2012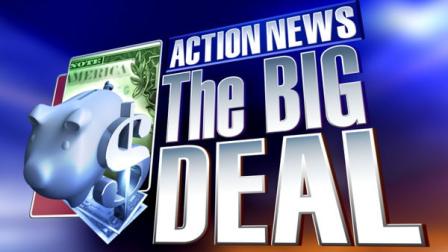 $75 for One Week of Camp at Medford Fitness
The kids are almost out of school for the summer and if you are looking for something to keep them busy and active, Living Social has a fun deal running for the next 4 days.
Pay $75 at Medford Fitness in Medford, NJ and get one week of all-day summer camp for children ages 6 to 12, or a counselor-in-training program for ages 13 to 14. Both programs run from 9 am to 5 pm.
It normally costs $150, so this deal saves you 50%.
You can choose any week from June 20th to August 31st.
Medford Fitness is located at 3 Nelson Drive in Medford, NJ. The number is 609-654-1440.
Click here to view the deal and to sign up for a free Living Social account if you don't already have one.
(Copyright ©2013 WPVI-TV/DT. All Rights Reserved.)
Get more 6ABC Action News at 4 »
6ABC Everywhere