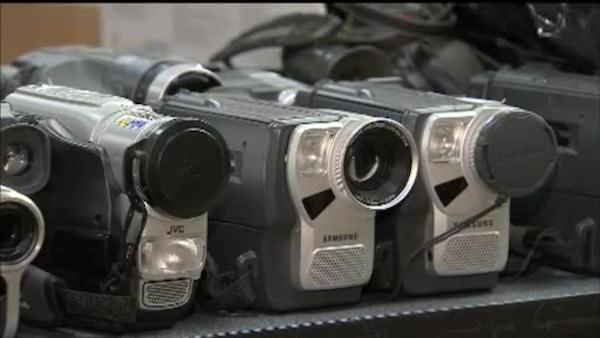 Detectives also recovered all kinds of cameras, including about 200 memory cards that are holding storing photos -- and memories -- for many, many victims.
Police need the victims of burglaries, car break- ins and other thefts to identify their belongings so they can build a case against the store owner and, they hope, shut the place down.
If you think some of the stolen items might be yours, you can come to the Southwest Detectives between 4pm-8pm on Thurdsay, July 14, 2011. If you have a police report or receipts or some other proof of ownership, it will help expedite the process, according to officers.