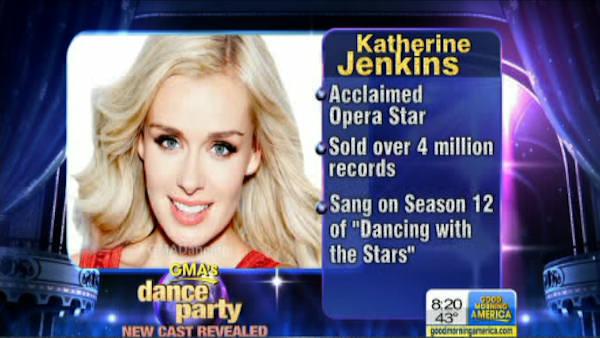 Acclaimed opera star
Sold over 4 million records
Sang on Season 12 of "Dancing With the Stars"
Bio: Katherine Jenkins is the world's most prolific classical crossover artist. The Welsh Mezzo Soprano has sold in excess of seven million albums since launching her career in 2004. An internationally recognized figure, Katherine at the age of only 31, has become an ambassador and inspiration for millions of people around the world. When she was still only 23, Katherine signed what was said to be the biggest ever UK classical recording deal; she has broken records becoming the fastest selling mezzo soprano ever, has released eight studio albums, has won two Classical BRIT awards and broken countless records with her albums going platinum around the world. She has performed with Placido Domingo and Andrea Bocelli, had lunch and performed for the Queen and other members of The Royal Family as well as Prime Ministers and dignitaries around the world. Having recently worked with internationally renowned producers including David Foster and John Shanks, Katherine's unique and timeless vocals have defined the genre. Known for her interpretations of popular songs, operatic arias and hymns, Katherine is also known for her long-standing work with the British Forces Foundation for which she is a trustee and has consequently made various trips to Iraq and Afghanistan to entertain the troops. This support for the troops has led her to being referred to as the Forces Sweetheart. Cherished as one of Britain's favorite singers, Katherine has now become one of our greatest musical exports.
The new season of "Dancing With the Stars" premieres in a live two-hour event on Monday, March 19 at 8/7c on ABC.