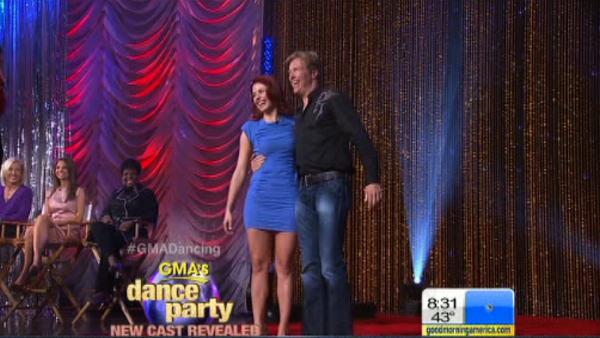 A native of Russia, Anna has been dancing ever since she was six years old. We're thinking it was only natural, as her parents owned a dance studio. She took part in her first competition at the age of seven. And guess what? She won! It was the start of a trend, as she's been winning awards and accolades as an amateur and pro ever since!
Anna moved to the U.S. with her parents in 1998 when she was 17. Both mom and dad were professional ballroom dancers, and her mother still makes her costumes today. Way to keep it all in the family, Anna!
In Season Two of DWTS, Anna paired with football great Jerry Rice to make the finals, and ultimately a second place finish. In Season Five, she paired with model Albert Reed and in Season 6 she danced with actor/funnyman Steve Guttenberg. And in Season 10, Anna made it to the finals, finishing second with Evan Lysacek.
But none of those pairings compare to the one she has offstage. We just love the fact that Anna is married to fellow DWTS pro Jonathan Roberts. Wonder if they carpool to work.