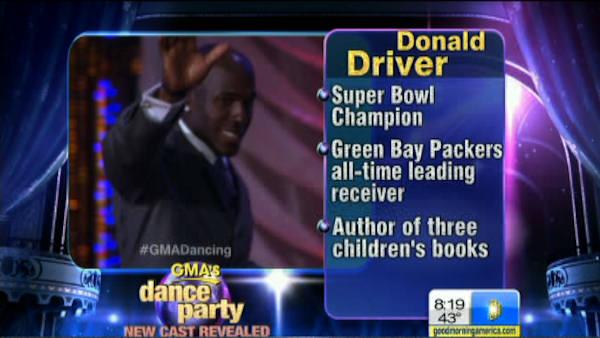 Super Bowl Champion
Green Bay Packers all-time leading receiver
Bio: Driver overcame a childhood of homelessness to become a Super Bowl champion and the all-time leading receiver in Green Bay Packers history. After being selected in the last round of the NFL draft, he went on to hold the Packers' all-time receiving records for yards and receptions as well as a host of others.
Having grown up homeless and living out of a U-Haul truck for a period of time, Donald faced obstacles growing up that most could not imagine. From it, he was inspired to be a community-minded athlete. Along with his wife Betina, Driver created the Donald Driver Foundation in 2001, which focuses on homelessness, education and health and wellness initiatives. He has donated his time for hundreds of community appearances. Donald is most proud of his family, wife Betina and kids Cristian, Christina and Charity. Donald's kids, and his commitment to education, drove him to write three children's books revolving around the lovable character "Quickie." The books' illustrations and stories are based on Donald's family.
The new season of "Dancing With the Stars" premieres in a live two-hour event on Monday, March 19 at 8/7c on ABC.