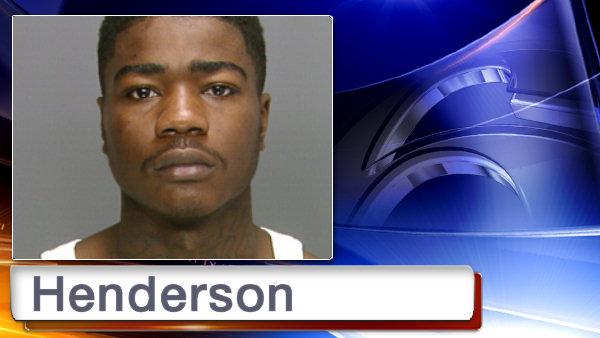 Charged with Attempt Murder, Robbery, and Firearms violations for an incident that occurred on 12/27/2011 at 72nd & 19th Ave, where Henderson is alleged to have fired into the complainant's vehicle 7-8 times, striking the complainant numerous times. Complainant was transferred to hospital in critical condition.
Also on 02/17/2012 Henderson is charged with a gun point robbery that occurred at 7100 N 19th St. Henderson is 20 years old, 5'08", 150lbs,with brown eyes and black hair and numerous tattoo's on his body including his nickname of "SHOCK" on his inside right forearm. His last known address is 1500 N 19th ST, and is known to frequent the 1800 blk of W Tioga St. Henderson is considered ARMED &DANGEROUS, and has a history of gun violence.
The U.S. Marshals Service is offering a cash reward for any information which leads to the arrest of any of these fugitives. The parties providing the information will remain anonymous and appearance in court at trial or hearing is not required. Payment is based solely on arrest. Anyone with information is asked to call the U.S. Marshal Tip Line at 1-866-865-TIPS (8477).