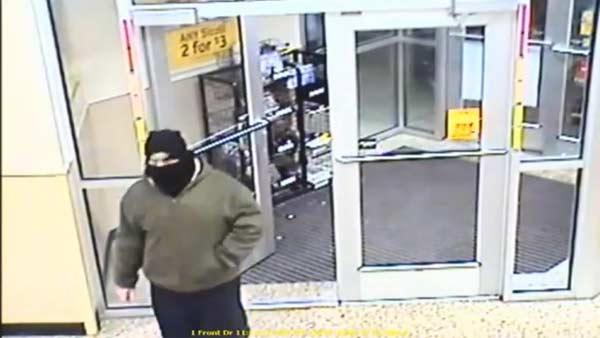 Issued by Philadelphia Police on 04/17/14: On April 15, 2014, at 11:15 pm, an unknown white male entered the Wawa located at 7001 Roosevelt Boulevard through the south side door and approached the cashier demanding money from the cash register stating "Give me all the bills in the register." After the suspect stated he had a gun, and making a motion with his right hand which was in his jacket pocket, the employee gave the suspect an undetermined amount of money from the cash register. The suspect then fled the store and was last seen walking through the parking lot and across Tyson Avenue toward an alley. No one was injured during this incident.
Suspect Description:White male 40-45 years-of-age, 5'6", 170-200 lbs., dark brown eyes, wearing an army-green colored jacket black knit cap (possible Eagles logo) and a black scarf covering his face.
To view the surveillance video: Visit The Philadelphia Police YouTube Channel
Anyone with information is asked to contact Philadelphia Police at 215-686-TIPS (8477), text a tip to PPD TIP (773847) or through PhillyPolice.com.