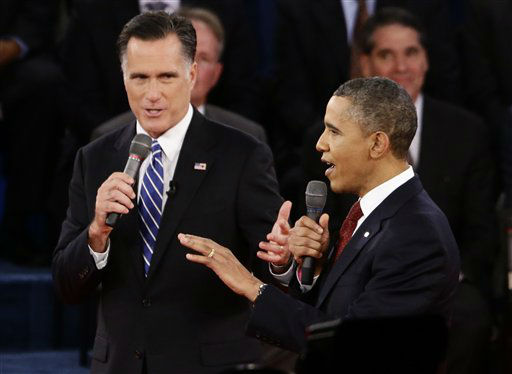 ROMNEY: "I want to make sure we get that for the record, because it took the president 14 days before he called the attack in Benghazi an act of terror."
OBAMA: "Get the transcript."
THE FACTS: According to The Associated Press, Obama is correct in saying that he referred to Benghazi as an act of terrorism on Sept. 12, the day after the attack. From the Rose Garden, he said: "No acts of terror will ever shake the resolve of this great nation, alter that character, or eclipse the light of the values that we stand for. ... We will not waver in our commitment to see that justice is done for this terrible act."
But others in his administration repeated for several days its belief that the violence stemmed from protests over an American-made video ridiculing Islam. It took almost a month before officials acknowledged that those protests never occurred. And Romney is right in arguing that the administration has yet to explain why it took so long for that correction to be made or how it came to believe that the attack evolved from an angry demonstration. ( Photo)