Bizarre Bazaar

Landlubber pinched twice for too much grog
Saturday, September 18, 2010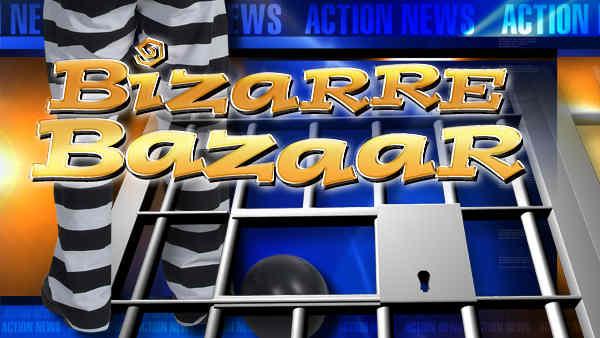 GREELEY, Colo. (AP) - September 13, 2010 -- A Colorado landlubber might be keelhauled for dipping into the grog!
He be arrested twice for drunken driving.
First, for piloting his own car.
Then, the scurvy dog tried pilotin' a police car that he pinched.
Police say the suspect slipped out his shackles and drove off in the police cruiser, while officers be interviewin' witnesses.
The Greeley Tribune reports the bucko weighed anchor for about a mile before police put him in the stockade.
(Copyright ©2013 by The Associated Press. All Rights Reserved.)
colorado
,
alcohol
,
driving
,
DUI
,
dumb criminals
,
police
,
automobiles
,
bizarre bazaar

Press Your Luck
Copyright ©2013 ABC Inc., WPVI-TV/DT Philadelphia, PA. All Rights Reserved.