Bizarre Bazaar

Gov. Rendell admits his driving skills are rusty
Friday, November 19, 2010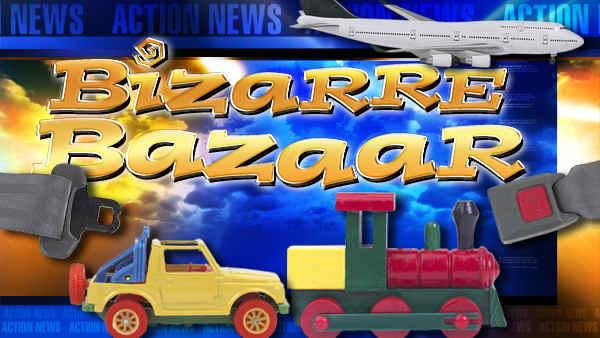 HARRISBURG, Pa. (AP) - November 19, 2010 -- Pennsylvania's governor is grappling with a problem facing many teenagers - inexperience behind the wheel.
Responding to a question at a news conference Thursday, Ed Rendell acknowledged that he has not driven extensively for 20 years - since before his days as Philadelphia mayor in the 1990s.
For the past eight years, plainclothes state troopers assigned to his security detail have chauffeured Rendell in a state-owned sedan. Rendell says he expects that privilege to continue for about six months after he leaves office in January.
He's promising to bone up on his driving skills during that time. However, he says he was never a great driver to begin with.
(Copyright ©2014 by The Associated Press. All Rights Reserved.)
harrisburg
,
pennsylvania
,
automobiles
,
driving
,
gov. ed rendell
,
bizarre bazaar

Press Your Luck
Copyright ©2014 ABC Inc., WPVI-TV/DT Philadelphia, PA. All Rights Reserved.