Bizarre Bazaar

She just wanted to keep her man home
Tuesday, February 08, 2011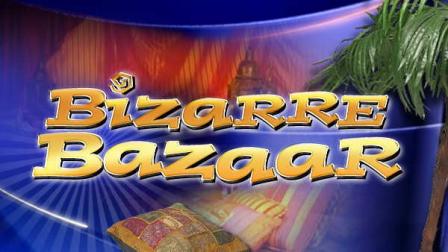 SANTIAGO, Chile (AP) - February 8, 2011 (WPVI) -- A Chilean woman says she did it for love.
According to authorities in Santiago, the woman has confessed to making a bomb threat to keep her man at home.
Her live-in boyfriend was about to fly to Spain for a months-long job as a cruise ship waiter.
The plane was already taxiing down the tarmac.
It was ordered to a remote area of the airport and the passengers were taken off the jetliner.
The woman says she's sorry but it appears to have worked.
Her boyfriend has decided to stay in Chile, where the couple has three kids.
(Copyright ©2014 WPVI-TV/DT. All Rights Reserved.)
chile
,
air travel
,
airline security
,
bomb scare
,
dumb criminals
,
bizarre bazaar
1.

Press Your Luck
Copyright ©2014 ABC Inc., WPVI-TV/DT Philadelphia, PA. All Rights Reserved.