Bizarre Bazaar

Boy, 9, drove himself to school with mom
Thursday, November 17, 2011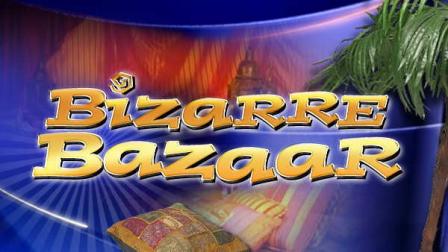 DOVER, Del. (AP) - November 17, 2011 (WPVI) -- Police in Delaware say a 9-year-old boy drove himself to school - with his mother in the passenger's seat.
According to court records, numerous witnesses saw the boy pull into the parking lot of his elementary school in Dover Tuesday morning and get out of the car. Police say his mother, 34-year-old Tammy Oneal, then drove away.
Capt. Tim Stump, a police spokesman, says Oneal told police she has allowed her son to drive in a field since he was 5. Stump says she told police the boy begged her to let him drive to school.
Stump says the child drove about a quarter-mile.
Oneal has been charged with reckless endangering and endangering the welfare of a child. Her phone number is unlisted and she could not be reached.
(Copyright ©2014 WPVI-TV/DT. All Rights Reserved.)
dover
,
delaware
,
automobiles
,
children
,
dumb criminals
,
school
,
bizarre bazaar

Press Your Luck
Copyright ©2014 ABC Inc., WPVI-TV/DT Philadelphia, PA. All Rights Reserved.