Bizarre Bazaar

TSA: Daggers hidden in book at Reagan Airport
Wednesday, December 21, 2011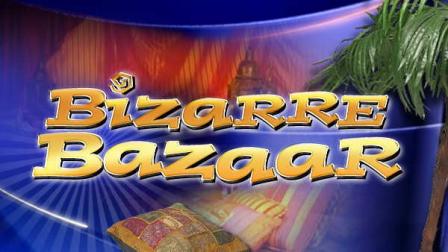 WASHINGTON (AP) - December 21, 2011 (WPVI) -- The Transportation Security Administration says officers found two throwing daggers hidden in a hollowed-out book at a checkpoint at Reagan-Washington National Airport.
A TSA spokesman says a passenger was stopped Monday when officers found the knives in the person's carry-on bag. The daggers measured just over a half-foot long and were hidden in the hard-cover book.
The passenger was flying to Chicago and surrendered the knives and book.
The TSA has the authority to fine passengers who bring deadly weapons into the airport checkpoint. It was not known if this was done in this case.
A spokesman for the airport did not immediately return a call for comment.
(Copyright ©2014 WPVI-TV/DT. All Rights Reserved.)
washington, d.c.
,
air travel
,
airline security
,
transportation security administration
,
bizarre bazaar

Press Your Luck
Copyright ©2014 ABC Inc., WPVI-TV/DT Philadelphia, PA. All Rights Reserved.