Bizarre Bazaar

Unusual site on the boardwalk
Thursday, April 26, 2012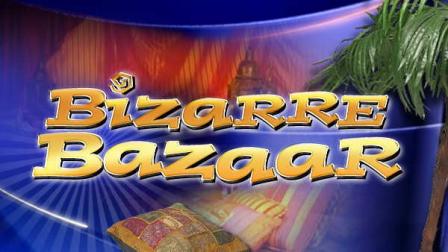 OCEAN CITY, N.J. (AP) - April 26, 2012 (WPVI) -- Looking for a cellphone is no reason to drive your car down the boardwalk.
Authorities in Ocean City, New Jersey, say a drunk Pennsylvania man figured the headlights could help find the phone.
Police charge 21-year-old Christian Winzcuk lost control of his car and crashed onto the beach.
In the process, authorities say he took out about 25 feet of railing and boardwalk decking.
Winzcuk and a passenger were treated for minor injuries.
Both are charged with hindering apprehension.
Winzcuk is also charged with drunken driving.
(Copyright ©2014 WPVI-TV/DT. All Rights Reserved.)
new jersey
,
ocean city
,
alcohol
,
automobiles
,
cell phones
,
DUI
,
dumb criminals
,
bizarre bazaar

Press Your Luck
Copyright ©2014 ABC Inc., WPVI-TV/DT Philadelphia, PA. All Rights Reserved.