Bizarre Bazaar

Nice clue to leave behind
Wednesday, August 15, 2012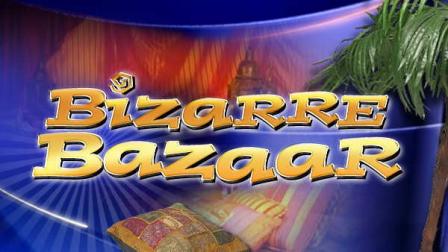 FAIRBANKS, Alaska (AP) - August 15, 2012 (WPVI) -- Police in North Pole, Alaska, didn't need Rudolph's help.
Authorities report busting a hit-and-run driver thanks to a key clue.
Officers say Thomas Kohl Farris left his license plate behind after hitting a stop sign.
According to police, the 18-year-old driver told them he had three beers before the accident.
The Fairbanks Daily News-Miner reports an alcohol breath test registered about twice the legal limit.
Farris is now charged with driving under the influence and leaving the scene of an accident.
(Copyright ©2014 WPVI-TV/DT. All Rights Reserved.)
alaska
,
accident
,
automobiles
,
alcohol
,
beer
,
DUI
,
dumb criminals
,
police
,
bizarre bazaar
2.
3.

Press Your Luck
Copyright ©2014 ABC Inc., WPVI-TV/DT Philadelphia, PA. All Rights Reserved.