Business/Finance

Obama to visit Big Three plants in Mich., Ill.
Friday, July 23, 2010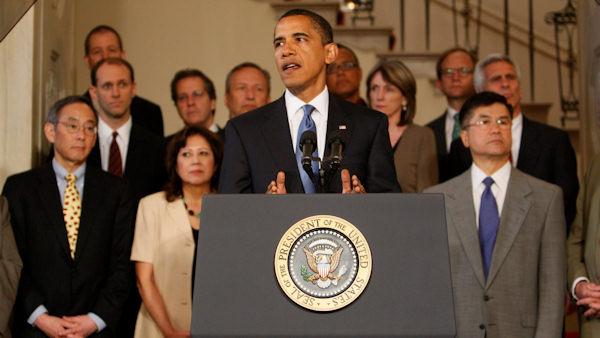 WASHINGTON (AP) - July 23, 2010 -- President Barack Obama will visit U.S. auto plants in Michigan and Illinois next week to highlight his administration's decision to rescue General Motors and Chrysler last year and revitalize the U.S. auto industry.
Obama will travel to Detroit on July 30 to tour General Motors and Chrysler plants and visit a Ford assembly plant in his hometown of Chicago on Aug. 5.
White House Press Secretary Robert Gibbs says Obama plans to discuss the progress that the auto industry has made during the past year following the government-led bankruptcies of GM and Chrysler. Gibbs says Obama will acknowledge the decisions were unpopular but necessary to save hundreds of thousands of jobs and rebuild the industry for the future.
(Copyright ©2014 by The Associated Press. All Rights Reserved.)
president barack obama
,
general motors
,
chrysler
,
illinois
,
michigan
,
business/finance

Copyright ©2014 ABC Inc., WPVI-TV/DT Philadelphia, PA. All Rights Reserved.