Business/Finance

Free tax help available in Philadelphia
Friday, January 27, 2012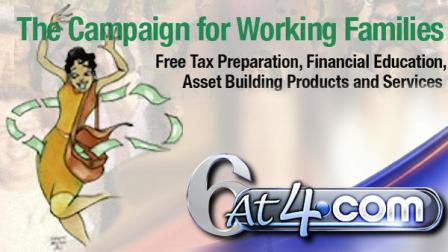 PHILADELPHIA - January 27, 2012 (WPVI) -- In the city of Philadelphia today, an effort to make doing your taxes a little less painful.
Mayor Michael Nutter announced the opening of 11 free tax preparation sites citywide, managed by the Campaign for Working Families.
Free tax assistance is available at those offices (Click Here for a directory) to any family earning $50,000 or less, and any individual earning less than $20,000.
Each year the campaign operates free tax sites in Center City, South Philadelphia, West and Southwest Philadelphia, North Philadelphia, Northeast Philadelphia and Germantown. Some sites have Spanish speaking staff available. Customers are seen on first come, first served walk-in basis. No appointment is needed.
(Copyright ©2014 WPVI-TV/DT. All Rights Reserved.)
6at4
,
stock market
,
economy
,
taxes
,
pennsylvania
,
philadelphia
,
irs
,
business/finance
Copyright ©2014 ABC Inc., WPVI-TV/DT Philadelphia, PA. All Rights Reserved.