Saving With 6abc

Free grilled cheese sandwiches
Thursday, May 10, 2012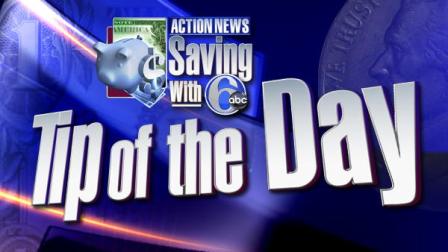 May 10, 2012 (WPVI) -- Looking for a free lunch? Like grilled cheese sandwiches? Here's a freebie you'll love.
Land-O-Lakes is sending its Philly Cheese Truck to various locations through May 20, 2012, giving away free grilled cheese sandwiches.
Today, the truck will make two stops in South Philadelphia. From 11:00 a.m. until 2:00 p.m. the truck will be outside the Pathmark at 330 West Oregon Avenue. From 4:00 p.m. until 7:00 p.m., it will be outside the BJs at 2300 West Oregon Avenue. To check out all the other stops and see if you get get a free sandwich, click here.
In addition to free sandwiches, shoppers can get free coupon books by stopping at the truck.
(Copyright ©2014 WPVI-TV/DT. All Rights Reserved.)
saving tip of the day
,
money saving
,
freebies
,
food savings
,
saving with 6abc
,
amy buckman

Copyright ©2014 ABC Inc., WPVI-TV/DT Philadelphia, PA. All Rights Reserved.