Saving With 6abc

One-day sale of vintage couture clothing
Thursday, May 16, 2013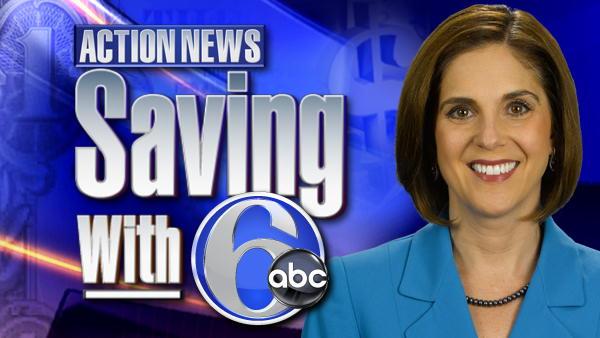 CENTER CITY - May 16, 2013 (WPVI) -- A Pucci clutch for $1000. Manolo Blahnik shoes for $149. A silk Dior sundress for $499.
Those are just a few of the amazing vintage couture items on sale until 7:00 p.m. tonight at The Fashionaires Pop-Up sale at the Hotel Palomar.
Tara Destribats of The Fashionaires explains, "We're here for one day only. We're having a vintage couture pop-up boutique. All the items are consignment and we have couture, high-end merchandise with a concentration in Chanel. And it's up to 80% off."
Though there are items at the sale priced under $100, many of the items are so high end, most of us can only dream about owning them, even at the "gently-used" sale prices.
For example, Destribats shows me a silk tulle embroidered Chanel runway skirt that retails for $18,000. Priced at $3,000 for the sale, it's a relative bargain.
In addition to the Chanel, you'll see names including Galliano, Versace, Fendi, Gucci, and Alexander McQueen. And then there are the purses and the shoes.
Destribats shows me a pair of Louboutins priced at $400, and several pairs of Manolo Blahniks, many of which she says were never worn.
The Hotel Palomar is located at 117 South 17th Street, at the corner of 17th and Sansom. The sale is on the second floor.
And even if you miss today's Pop-Up Sale, you can go to The Fashionaires website by clicking here.
(Copyright ©2014 WPVI-TV/DT. All Rights Reserved.)
lifestyle
,
clothing savings
,
consignment
,
money saving
,
center city
,
6at4
,
fashion
,
saving with 6abc
,
amy buckman

Copyright ©2014 ABC Inc., WPVI-TV/DT Philadelphia, PA. All Rights Reserved.