Crime

DA may seek death penalty for abortion doc
Tuesday, March 01, 2011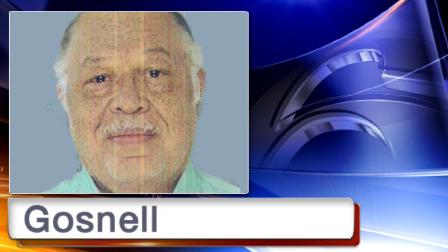 PHILADELPHIA - March 1, 2011 (WPVI) -- Action News has learned the Philadelphia District Attorney's office will file paperwork tomorrow stating that they are considering the death penalty against Dr. Kermit Gosnell.
This move will allow the DA's office 60 days to formally decide whether they will seek the death penalty should Gosnell be found guilty. It does not mean they will definitely seek capital punishment.
The formal arraignments are set for Wednesday.
Gosnell, a Philadelphia abortion doctor, is charged with killing a patient and seven babies born alive.
According to prosecutors, the 70-year-old Gosnell made millions over the years from a West Philadelphia medical practice they called a pill mill by day and an abortion mill at night.
He and his employees - including Gosnell's cosmetologist wife Pearl and two unlicensed workers - performed illegal, later-term abortion at the filthy clinic, where a teenager sometimes gave anesthesia and untrained workers provided post-surgical care, prosecutors charged.
Back on February 9th, Gosnell secured a prominent Philadelphia criminal lawyer, Jack McMahon, days after a judge denied him a public defender after learning he and his wife own at least six properties between them, including a beach house near Atlantic City, N.J.
Gosnell remains in prison without bail.
-----------
The Associated Press contributed to this article.
(Copyright ©2013 WPVI-TV/DT. All Rights Reserved.)
abortion
,
homicide
,
philadelphia
,
west philadelphia
,
pennsylvania
,
dr. kermit gosnell
,
crime

Copyright ©2013 ABC Inc., WPVI-TV/DT Philadelphia, PA. All Rights Reserved.