Crime

Arrest made in Liliana Acevedo hit and run case
Wednesday, May 25, 2011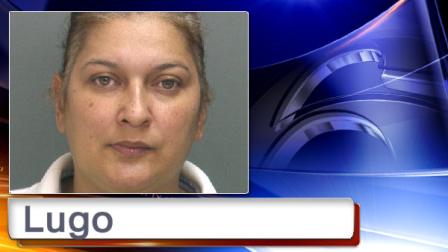 JUNIATA - May 25, 2011 (WPVI) -- Philadelphia police have made an arrest in connection with a deadly hit and run.
Investigators say they have found the driver who ran into Liliana Acevedo in Juniata Park on May 1, 2010.
Liliana's family had planned a gathering to watch a boxing match that night. At about 10:40 p.m., Liliana parked her car outside the home on the 200 block of West Erie Avenue in Philadelphia's Juniata Section.
She parked her car, got out and was trying to get something from the back seat. Police say that is when 38-year-old Sylvia Lugo ran into the victim with her car, then drove off.
Lugo has been charged with vehicular homicide and driving under the influence.
At this time, there is no word on if anyone is in line to collect the $15,000 reward for information leading to the arrest and conviction of the person responsible.
(Copyright ©2014 WPVI-TV/DT. All Rights Reserved.)
hit and run
,
homicide
,
pedestrian struck
,
juniata
,
pennsylvania
,
philadelphia
,
crime

Copyright ©2014 ABC Inc., WPVI-TV/DT Philadelphia, PA. All Rights Reserved.