Entertainment

Rutgers students seek Springsteen in Snooki aftermath
Monday, April 11, 2011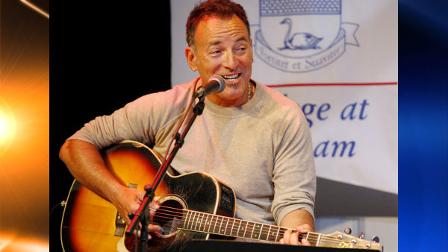 PISCATAWAY, N.J. (AP) - April 8, 2011 (WPVI) -- Some students at New Jersey's largest university believe Bruce Springsteen is their salvation.
They have started a Facebook campaign called "Let's Bring the Boss to Rutgers!" to counteract fallout from a recent appearance by Nicole "Snooki" Polizzi.
The Rutgers University Programming Association paid the "Jersey Shore" reality TV star $32,000 to answer questions. That's $2,000 more than Rutgers will pay Nobel-winning novelist Toni Morrison to deliver the commencement address.
Freshman Daniel Oliveto and junior Paul Tranquilli are spearheading the effort. Oliveto tells the Asbury Park Press Polizzi's message to "study hard, but party harder," was offensive.
The students hope Springsteen would either perform or have a question-and-answer session similar to the sit-down Snooki gave last month.
Springsteen's publicist has not replied to a request for a response.
---
Information from: Asbury Park Press
(Copyright ©2014 WPVI-TV/DT. All Rights Reserved.)
snooki
,
new jersey
,
college
,
rutgers university
,
jersey shore
,
entertainment
Also See

More:
Bizarre News
Copyright ©2014 ABC Inc., WPVI-TV/DT Philadelphia, PA. All Rights Reserved.