Local/State

Tentative deal in Perkiomen Valley district
Monday, February 28, 2011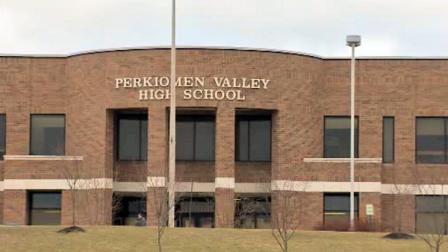 COLLEGEVILLE, Pa. - February 28, 2011 (WPVI) -- A tentative contract agreement has been reached between teachers and the Perkiomen Valley School District, avoiding a threatened strike in the Montgomery County district with 5,900 students.
The school district announced on its website late Sunday that a tentative deal had been reached with the Perkiomen Valley Education Association after five hours of intensive negotiations.
The agreement will await ratification by the teachers' group the week of March 7, and the school board on March 14.
Negotiations between the district and teachers have been going on since January 2010. The last contract expired in August.
Perkiomen Valley teachers went on strike in 2002 for two weeks.
(Copyright ©2014 WPVI-TV/DT. All Rights Reserved.)
teacher contract
,
school
,
labor unions
,
pennsylvania
,
montgomery county
,
local/state

Copyright ©2014 ABC Inc., WPVI-TV/DT Philadelphia, PA. All Rights Reserved.