Local/State

Donation jar bandit targets NJ stores
Wednesday, March 23, 2011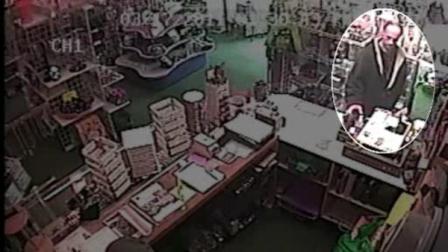 HADDONFIELD, NJ March 23, 2011 (WPVI) -- Haddonfield Police are looking for the man shown on surveillance video allegedly stealing a donation can for the nonprofit group Furrever Friends. The group provides medical care for abandoned pets.
"I thought it was despicable and I can't believe someone would do that, steal from abandoned animals. It's terrible," said shop owner Nina Reses.
Reses owns Jamaican Me Crazy, the Haddonfield store where the donation can was stolen last Thursday. Nina's husband was working alone in the store when a couple walked in.
"It looked like the woman walked to the back of the store, and was trying to get my husband watch her walk back there while the man slipped by the register and took the can," said Reses.
The alleged crooks didn't stop there. The victims say they left Jamaican Me Crazy, walked a couple of doors down and stole a can from Harrison's, then went another block further and stole another can from The Bistro.
"With donations low, more animals need us," said Jen Andersch.
Andersch runs Furrever Friends. She helps cats like Lita, who is currently in foster care at Jamaican Me Crazy awaiting a permanent home.
The thieves got away with a little more than a couple of hundred bucks. That is not a huge amount of money, but it is enough to help a needy animal.
"If they are having hard times, there are options to get help. Stealing is not the answer stealing from anyone, especially a non-profit organization," said Andersch.
Police have no suspects. They would like you to take a close look at the above surveillance video so more animals can get the care they need.
(Copyright ©2014 WPVI-TV/DT. All Rights Reserved.)
new jersey
,
crimefighters
,
robbery
,
security camera
,
animals
,
camden county
,
local/state
,
chad pradelli

Copyright ©2014 ABC Inc., WPVI-TV/DT Philadelphia, PA. All Rights Reserved.