Local/State

NJ cheers, prays, worries after bin Laden's death
Monday, May 02, 2011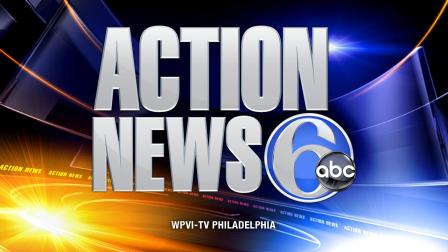 MIDDLETOWN, N.J. - May 2, 2011 (WPVI) -- A home improvement contractor read Bible verses to commuters at a train station in a town that lost 37 of its residents in one day. A widow wrestled with the Biblical mandate to forgive those who harm us - and found she still can't.
Train and airplane passengers passed troops with powerful weapons strapped to their sides. Politicians praised the covert operation in Pakistan that killed the most wanted man in the world.
New Jersey cheered, feared, worried and prayed a day after U.S. troops killed al-Qaida leader Osama bin Laden in a raid on a heavily guarded luxury compound in Pakistan.
"This brings back all of the suffering we went through," said Walter Cramer of Manahawkin, whose son Christopher and daughter-in-law Ann Marie both died when bin Laden's terrorists slammed hijacked jets into the World Trade Center on Sept. 11, 2001. The Cramers were on the 90th floor and did not stand a chance.
"It was really tough," Walter Cramer said. "When you lose a child, you never get over it."
But he was effusive in his praise for the Navy SEALs who carried out the raid and killed the terror mastermind.
"I was very happy to see that they got him," Cramer said. "Those Navy SEALS did a wonderful job and I'm very grateful to them."
In the nearly 10 years since her husband, Louis, was murdered along with thousands of others in the World Trade Center, Barbara Minervino has struggled mightily with her Catholic faith's teaching that no sin is too grave to be forgiven. Her husband, a senior vice president at Marsh USA Inc., part of Marsh & McLennan Cos., was in his office on the 98th floor, and just hung up the phone with his wife after telling her he loved her when the plane hit.
He was one of 37 Middletown residents killed in the attacks, the second highest 9/11 toll among New Jersey towns. Only Hoboken, with 57, had more deaths. Nearly one-quarter of those killed in the 9/11 attacks were New Jersey residents.
"I know we're not supposed to be joyful at someone's death," she said Monday morning. "I'm happy that justice was done. I'm happy that we as a country have been vindicated, that we will not tolerate what was done to us."
She said: "As I lay my head down on the pillow last night, I said, 'Lord, are you really going to forgive him?' I don't want to. I don't know that I can ever forgive him.
"Every day of my life is 9/11," she said. "I close the door to my house, and my husband is not there. I've gone through many medical problems and I need my mate with me and he's not there. I want to tell him about something that happened during the day, and I can't. And the reason I can't is because of this man. If God wants to forgive him, that's God. I can't."
Middletown is a commuter town near the Jersey shore, were hundreds of people catch trains to jobs in Manhattan each day. Since 9/11, the train station has become the symbolic and geographic center of grief. It was here that the enormity of loss started setting in by evening of Sept. 11, 2001, when dozens of cars remained in the NJ Transit parking lot long after it would normally be close to empty.
And it's here that a memorial garden with shiny polished headstones for each victim was built, with heartbreaking inscriptions on each one.
Mike Lonergan, a home improvement contractor, read Bible passages to commuters waiting for trains Monday morning, including one proclaiming "the wages of sin is death."
"We're glad he was brought to justice," he said. "I feel great. This has been something that stuck in everyone's craw for 10 years. You can see by the gut-level reaction of people flocking to ground zero or the White House to celebrate. It has brought back that great spirit that we feel as Americans - that spirit that we had lost."
In Scotch Plains, Diane Horning was trying to reconcile the disparate treatment the bodies of bin Laden and her son Matthew received.
Her son's remains were bulldozed along with debris from the fallen skyscrapers into the Fresh Kills Landfill in Staten Island, N.Y., and her almost decade-long attempt to convince a court to intervene and move the remains has been unsuccessful.
"There is no closure, and we're still lacking justice," she said. Learning that bin Laden was buried at sea within hours of his death while her son was denied the same consideration was distressing, she added.
Karen Lunder, of Wall, whose husband was killed in the trade center, said she had come to expect bin Laden would die from a medical problem or old age, not at the end of an American gun.
"That part was joyous to me," she said. "But other than that, I find no closure in it. I'm trying to deal with it and figure out what my feelings are. I'm still somewhat in shock."
Elaine DePinto, 67, a lifelong resident of Hoboken, paused at her community's Sept. 11 memorial, weeping in front of the teardrop-shaped statue.
"I hope that everybody stops today and realizes that it was a great accomplishment, but we went through a lot to get to this point," she said.
James Yee is the former Muslim chaplain at the Guantanamo Bay military prison in Cuba who was arrested in 2003 and charged with mishandling classified material and other crimes in a suspected espionage ring. The criminal charges were later dropped. He now leads the New Jersey office of the Council on American-Islamic Relations.
"We welcome the announcement that Osama bin Laden is no longer a threat to our nation," he said. "It's important to note that it was with the help of Muslims that bin Laden was located and found."
He stressed that bin Laden never represented Muslims or Islam, and noted that many Muslims were killed on 9/11.
Mohamed El Filali, executive director of the Islamic Center of Passaic County, called bin Laden's death "a great thing."
"It took 10 years, but we're happy it's behind us and we can start a new chapter in the nonviolent world we all dream of living in," he said.
At Newark Liberty International Airport, where one of the hijacked jets took off on 9/11, security was not noticeably tighter on Monday. But transit officials said security was stepped up at the state's major transit hubs - even if it was not immediately visible.
Vacationing Brazilians Raquel Silva and her husband, Emidio were waiting to board a flight to Miami, worried about what might come next.
"I think it was a victory, it was necessary to complete justice, but we are very apprehensive now," Raquel Silva said. "I think that al-Qaida will react, and I don't know what they are enabled to do."
Gov. Chris Christie praised President Obama's administration "for its commitment and dedication to finally bringing Osama bin Laden to justice."
"Vengeance at times is a difficult thing," he said. "You may think that seeing bin Laden dead will make you feel better. And in some respects, it gives us all a sense of justice being done. But what the families will be left with is the idea that their loved one is still gone."
---
Associated Press writers Samantha Henry in Newark and Josh Lederman in Trenton contributed to this story.
(Copyright ©2014 WPVI-TV/DT. All Rights Reserved.)
osama bin laden
,
washington, d.c.
,
president barack obama
,
afghanistan
,
pakistan
,
terrorism
,
saudi arabia
,
u.s. navy
,
local/state
Copyright ©2014 ABC Inc., WPVI-TV/DT Philadelphia, PA. All Rights Reserved.