Local/State

Kalina will not enter plea today in baby deaths
Thursday, June 02, 2011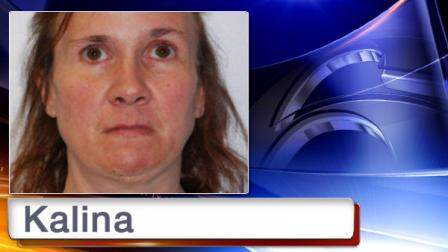 PHILADELPHIA - June 2, 2011 (WPVI) -- Action News has learned that accused murderer Michele Kalina will not enter a plea or be sentenced today, as previously anticipated, on charges she killed five babies born after hidden pregnancies - and kept their remains in a locked closet.
Kalina is expected to undergo further psychological testing. Attorneys on both sides will meet in court to outline the schedule.
DNA tests show Kalina, 45, of Reading conceived most, if not all, of the babies through an affair with a co-worker. Neither he nor Kalina's husband knew about the pregnancies.
Kalina, a home-health aide, is charged with one count of criminal homicide and multiple counts of abuse of corpse and concealing the death of a child. A gag order prevents lawyers from discussing the plea, or whether Kalina's mental health is at issue.
Her teenage daughter found the remains last year and called police. One set of bones had been entombed in cement and the others in a cooler, a plastic tub and a cardboard box.
"It may be the way in which women resolve these dilemmas: `I'm pregnant again, and I don't want to abort the child. But I don't want anybody to know that I have the child,"' said Geoffrey R. McKee, a forensic psychologist at the University of South Carolina School of Medicine who wrote the book, "Why Mothers Kill."
Women who kill newborns are usually young, first-time mothers who are afraid to reveal their pregnancies, he said. Kalina doesn't fit that demographic, but may share a similar motivation, given the on-again, off-again affair, which continued for more than a decade.
Such women are rarely found to be mentally ill, he said.
"There are some who are," McKee told The Associated Press. "But often it's not a contributing cause to the neonaticide. More often, it's (the death) designed to avoid being detected as pregnant."
Kalina started dating the co-worker in 1997 and soon appeared to be gaining weight. She told him she had a cyst, which she later said had been drained, according to police affidavits.
The "cyst" recurred three or four more times over the years, the boyfriend, whose identity has not been disclosed, told police.
Kalina, a petite woman, had no prenatal care during the five pregnancies, and it's not clear where she gave birth.
In addition to those babies, Kalina had a sixth secret pregnancy that culminated with the birth of a baby girl in a Reading hospital in 2003. She gave the girl up for adoption. DNA tests performed after Kalina's arrest in August show that child was also conceived with the boyfriend. He learned of her existence last year.
She had borne two children with her husband Jeffrey, in 1987 and 1991. The oldest, Andrew, was severely disabled and died of natural causes in 2000.
In 2008, the family, including the teen daughter, moved from a house in Reading to a high-rise downtown for the disabled. Her husband is disabled. Kalina allegedly moved the remains from an outside shed at the house to a closet at the apartment, and warned the other family members not to open it.
According to her family, she put in long hours at work, where she earned praise from both her employer and the families of elderly patients she nursed. Yet she conceded in police interviews that she was an alcoholic, sometimes prone to blackouts.
The U.S. legal system, in recent years, has hardened its view of women who kill their children.
In 1999, 70-year-old Marie Noe of Philadelphia was sentenced to five years of house arrest and 20 years of probation for killing eight babies decades earlier.
"All I can figure is that I'm ungodly sick," Noe said in a police confession, in which she admitted smothering three of her children with pillows.
There is far less empathy today, after a line of U.S. filicide cases that includes Susan Smith, the South Carolina woman who drove her two children into a lake in 1994; Christina Riggs, who smothered her two young sons in Arkansas in 1997; and Andrea Yates of Houston, who drowned her five children in a bathtub in 2001.
Yates is serving a life sentence after the jury rejected her insanity defense. Smith, sentenced to 30 years to life, is eligible for parole in 2025.
Riggs was executed.
Kalina, not unlike some other women accused of infanticide, appears to have lived a somewhat isolated life.
She had no extended family nearby, and investigators found no close woman friends in her life.
It's not clear if the boyfriend will be court to hear Kalina's fate.
DNA tests show he fathered at least three and possibly four of the five slain infants; there was not enough material from the fifth set to test.
Johnson once described him as "overwhelmed and shocked" by the news. He wants the babies to receive a proper burial someday, she said.
Defense lawyer Holly Feeney has not commented on a possible defense strategy. Amid the gag order, she has not returned calls for comment.
(Copyright ©2014 WPVI-TV/DT. All Rights Reserved.)
homicide
,
child death
,
childbirth
,
pennsylvania
,
berks county
,
reading
,
baby death
,
local/state
Copyright ©2014 ABC Inc., WPVI-TV/DT Philadelphia, PA. All Rights Reserved.