Local/State

Parents of webcam victim to return to Rutgers
Monday, November 14, 2011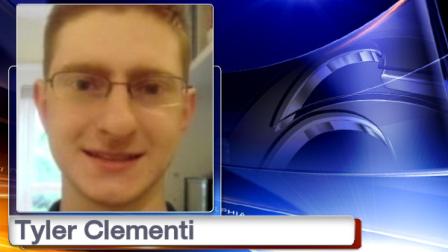 NEW BRUNSWICK, N.J. - November 14, 2011 (WPVI) -- The parents of a Rutgers student who killed himself after his roommate allegedly used a webcam to spy on his intimate encounter with another man are returning to campus.
Joseph and Jane Clementi are scheduled to attend a university symposium Monday on the use and misuse of social networks and other new media.
The foundation they started in honor of their son, Tyler Clementi, is a co-sponsor of the event.
The couple's lawyer says it will be their first time on campus since 18-year-old Tyler's death in September 2010. He says the couple wants to do positive things in his name.
Clementi's roommate, Dharun Ravi, is charged with invasion of privacy, bias intimidation and other crimes. He's pleaded not guilty and is scheduled to stand trial beginning in February.
(Copyright ©2013 WPVI-TV/DT. All Rights Reserved.)
rutgers university
,
spying
,
homosexuality
,
suicide
,
new jersey
,
local/state
1.

Copyright ©2013 ABC Inc., WPVI-TV/DT Philadelphia, PA. All Rights Reserved.