Local/State

Pa. receives $187 million in disaster aid so far
Monday, November 14, 2011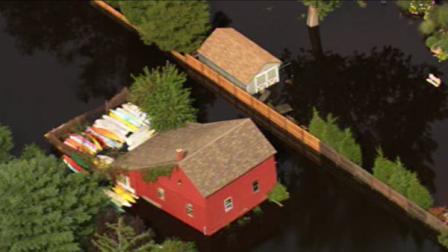 HARRISBURG - November 14, 2011 (WPVI) -- Government aid to victims of Pennsylvania summer floods totals nearly $187 million so far.
Federal and state emergency management officials said Monday that grants to homeowners and renters exceeded $125 million, while the Small Business Administration provided loans to businesses totaling more than $61 million
The deadline for applications for relief has been extended until Dec. 14.
Spokesman Cory Angell of the Pennsylvania Emergency Management Agency says 18 deaths were attributed to Tropical Storm Lee and Hurricane Irene in late August and September. The back-to-back storms damaged or destroyed thousands of homes and businesses and set off flooding of historic proportions in eastern and central Pennsylvania.
Angell says the more costly damage to roads, bridges and other public structures is still being calculated.
(Copyright ©2014 WPVI-TV/DT. All Rights Reserved.)
pennsylvania
,
philadelphia
,
severe weather
,
hurricanes and tropical storms
,
local/state

Copyright ©2014 ABC Inc., WPVI-TV/DT Philadelphia, PA. All Rights Reserved.