Local/State

Pa. woman blames airline for losing husband's ashes
Tuesday, January 24, 2012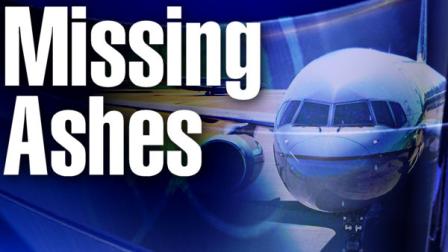 PHILADELPHIA - January 24, 2012 (WPVI) -- US Airways is apologizing to a suburban Philadelphia woman who says her husband's ashes went missing from her luggage as she flew to England to bury them in his hometown of Hull.
Angeline O'Grady, of Trumbauersville, says her husband, Brian, died of cancer in October.
She says Transportation Security Administration officials told her on Nov. 1 that she couldn't take the ashes through airport security at Philadelphia International Airport.
She says she was directed to the US Airways counter and put the ashes in her checked luggage.
She told a local news outlet that when she got off in England, the ashes were missing.
A spokesman for the Tempe, Ariz.-based airline says US Airways apologizes and is working to find out what might have happened with the remains.
(Copyright ©2014 WPVI-TV/DT. All Rights Reserved.)
philadelphia
,
pennsylvania
,
air travel
,
philadelphia international airport
,
us airways
,
local/state
Copyright ©2014 ABC Inc., WPVI-TV/DT Philadelphia, PA. All Rights Reserved.