Local/State

Bill would let Phila. bars stay open later
Thursday, January 26, 2012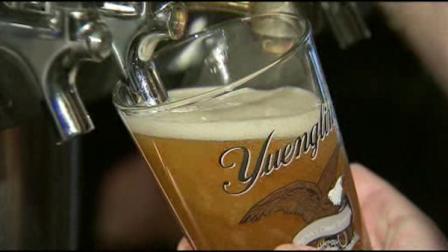 CENTER CITY - January 26, 2012 (WPVI) -- At Mac's Tavern in Old City, last call comes at 2:00 am. But a bill introduced by Councilwoman Blondell Reynolds Brown at Philadelphia City Council Thursday would allow bars citywide to serve alcohol an extra hour, until 3:00 in the morning.
Reynolds Brown projects that extra hour will generate an additional $5 million in liquor tax revenue which she wants designated for the Philadelphia School District.
"The school district continues to face major budget shortfalls every single year and I am of the view that we as legislators have to think differently and look differently at how we find new revenue streams," said Reynolds Brown.
In Old City Thursday, people told Action News they thought it was a great idea: an extra hour on the town, extra income for city schools
"They just need the most money they can get," said Rebecca Richetti of Frankford. "I think it would be great."
"I would vote for it," said Andy Bear of Queen Village. "I don't think 2:00 or 3:00 makes a difference."
"If the money's going to education, it's not a bad thing," said Vanessa Nichols of Center City.
"I love the idea," said Nolan Branch of Mt. Laurel, N.J. "I am from New Jersey. I could come over here and drink a little longer."
And that's what worries bar owners we talked to today. They said they see enough trouble when they close down at 2:00 a.m. They think that extra hour would mean more problems.
Problems like "drunkenness, crime, drunk driving, all sorts of fights," said bartender Patrick Breen.
(Copyright ©2013 WPVI-TV/DT. All Rights Reserved.)
philadelphia
,
pennsylvania
,
center city
,
old city
,
philadelphia city council
,
alcohol
,
local/state
,
sarah bloomquist

Copyright ©2013 ABC Inc., WPVI-TV/DT Philadelphia, PA. All Rights Reserved.