Local/State

WWII veteran receives Congressional Gold Medal
Tuesday, April 24, 2012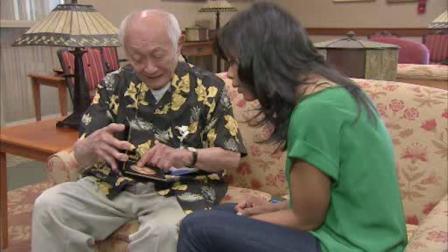 GLEN MILLS, Pa. - April 23, 2012 (WPVI) -- 85-year-old Richard Horikawa is still in shock over the honor he received today.
Congressman Patrick Meehan came to the Maris Grove senior citizen home in Glen Mills to present Horikawa with the Congressional Gold Medal.
It was thanks to a measure passed by President Obama in 2010 to recognize Japanese Americans who served in World War II.
"Due to my health problem, I was unable to go to Washington for that presentation, so it was a really big surprise," Horikawa said.
It took 65 years to recognize the sacrifices of Japanese Americans like Horikawa.
Today, I sat down with him as he showed off his award and took me back to 1939.
"When war broke out, Franklin Roosevelt signed an executive order authorizing the evacuation and incarceration of Japanese all along the coast," Horikawa said.
Horikawa spent a year and a half in an internment camp.
But despite that, after graduating from high school, he still volunteered to go to war.
"Dick spoke Japanese, he read it, he could write it; he was invaluable for figuring out different things for the Allied Forces," Larry Lembo of Glen Mills said.
"He went through a lot of racism, prejudice during that time and must've been very difficult, but typically Japanese are very stoic and they persevered," daughter Anne Horikawa said.
And today, one by one, fellow veterans, residents of Maris Grove, showed Horikawa just what his sacrifices meant to them.
(Copyright ©2013 WPVI-TV/DT. All Rights Reserved.)
pennsylvania
,
delaware county
,
world war two
,
local/state
,
shirleen allicot

Copyright ©2013 ABC Inc., WPVI-TV/DT Philadelphia, PA. All Rights Reserved.