Local/State

Day 4 of deliberations in casino carjack slay case
Wednesday, April 25, 2012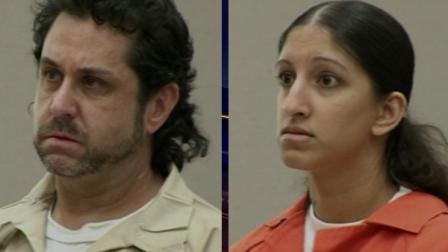 MAYS LANDING, N.J. - April 25, 2012 (WPVI) -- Jurors weighing the case of a southern New Jersey man accused in the fatal carjacking of an Atlantic City casino patron will begin their fourth day of deliberations on Wednesday.
Craig Arno is charged with the murder of Martin Caballero of North Bergen in May 2010.
Arno's ex-girlfriend, Jessica Kisby, testified she and Arno carjacked Caballero and stole money using his ATM card. She says Arno fatally stabbed him and dumped his body in the woods before torching the man's vehicle.
Arno said he had nothing to do with the killing, but did set fire to Caballero's SUV.
Kisby pleaded guilty to murder and agreed to testify against Arno in return for being eligible for parole after 30 years.
(Copyright ©2014 WPVI-TV/DT. All Rights Reserved.)
new jersey
,
atlantic city
,
carjacking
,
casinos
,
kidnapping
,
homicide
,
local/state

Copyright ©2014 ABC Inc., WPVI-TV/DT Philadelphia, PA. All Rights Reserved.