Local/State

2 charged in Doylestown pot growing operation
Wednesday, May 30, 2012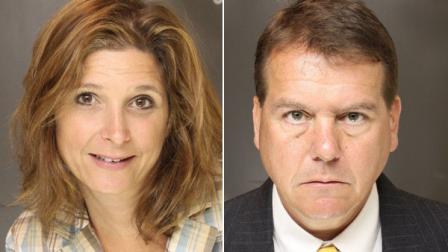 DOYLESTOWN, Pa. - May 30, 2012 (WPVI) -- A man and woman are facing charges after authorities discovered a marijuana growing operation in the Bucks County home they share with five children.
Caren Shanfeld, 45, and Frances Medvedik, 49, are charged with Criminal Conspiracy, Possession of a Controlled Substance, Manufacturing a Controlled Substance, and Endangering the Welfare of a Child.
Investigators say on May 9, 2012 officers responded to a home on the 2000 block of Par Drive in Doylestown Township for the report of a marijuana growing operation inside the residence.
A resident of the home allowed police to enter, and once inside they found a large amount of marijuana being grown in a specially designed basement room.
The residents, later identified as Shanfeld and Medvedik, were taken into custody as officers issued a search warrant for the property.
A search of the home turned up 18 marijuana plants, grow lights, fans, plants, timers and electrical cords, as well as packaging equipment and cash.
Investigators later learned that five children, ranging in age from 10 to 17, lived at the home and had access to or knowledge of the marijuana being grown in the residence.
Medvedik and Shanfeld were arraigned Tuesday and bail was set at $100,000 unsecured for both suspects.
(Copyright ©2013 WPVI-TV/DT. All Rights Reserved.)
doylestown
,
bucks county
,
pennsylvania
,
marijuana
,
illegal drugs
,
local/state

Copyright ©2013 ABC Inc., WPVI-TV/DT Philadelphia, PA. All Rights Reserved.