Local/State

Elizabeth Smart praises Penn State for conference
Tuesday, October 30, 2012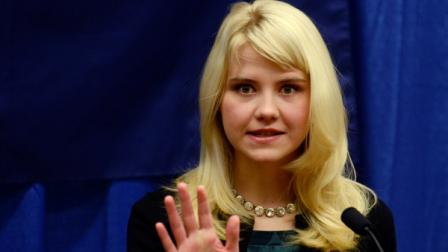 STATE COLLEGE, Pa. (AP) - October 30, 2012 (WPVI) -- Former kidnapping and sexual abuse victim Elizabeth Smart has praised Penn State for a conference on child sexual abuse impact and prevention in light of the Jerry Sandusky scandal.
Smart says the conference is an "incredible opportunity" to change not only how the university community looks at, and works with, abuse victims, but the rest of the country too.
She was the keynote speaker on the final day Tuesday of the inaugural three-day conference.
Smart was kidnapped in 2002 at age 14 and held captive for nine months. Smart says the best advice she received in her recovery is to lead a normal life as a way to punish her captor.
She's now an outspoken advocate for protecting children from abuse through prevention and education.
(Copyright ©2014 WPVI-TV/DT. All Rights Reserved.)
elizabeth smart
,
pennsylvania state university
,
child abuse
,
jerry sandusky
,
pennsylvania
,
local/state

Copyright ©2014 ABC Inc., WPVI-TV/DT Philadelphia, PA. All Rights Reserved.