Local/State

Chester County woman pleads in dog-fighting ring case
Wednesday, October 02, 2013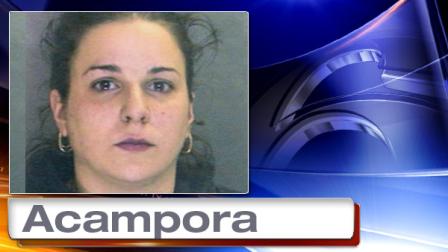 WEST CHESTER, Pa. - October 2, 2013 (WPVI) -- A southeastern Pennsylvania woman charged along with her husband with running a dog-fighting ring out of the home they shared with five children has pleaded guilty and agreed to testify against him in the case.
The Daily Local News of West Chester says 34-year-old Laura Acampora entered pleas Tuesday in Chester County Court to three animal cruelty counts and charges of endangering the welfare of children, corruption of minors and criminal conspiracy.
Senior Judge Thomas Gavin told her that he had received multiple letters expressing outrage and demanding a strict sentence, but he would rule based on the facts.
Authorities investigating the remains of dead dogs found in the West Brandywine area said they discovered a full-scale training operation in the home and an "arena" in the basement.
___
Information from: Daily Local News, http://www.dailylocal.com
(Copyright ©2014 WPVI-TV/DT. All Rights Reserved.)
chester county news
,
pennsylvania news
,
animal abuse
,
dog fighting
,
local/state

Copyright ©2014 ABC Inc., WPVI-TV/DT Philadelphia, PA. All Rights Reserved.