Local/State

Philadelphia schools, charters on struggling list
Tuesday, October 08, 2013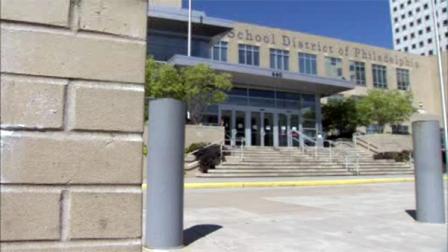 HARRISBURG, Pa. - October 8, 2013 (WPVI) -- Philadelphia schools and privately operated charter schools dominate the Department of Education's list of Pennsylvania's 92 lowest-performing schools that'll get help under its waiver from the federal No Child Left Behind law.
The department's list released Tuesday includes 47 Philadelphia schools, 20 charter schools and five schools apiece in Harrisburg and Pittsburgh. Four are in Chester-Upland, two apiece are in York and Lancaster and there's one each in the Allentown, Duquesne, Easton Area, Greater Johnstown, Norristown Area, Upper Darby and William Penn school districts.
Acting Education Secretary Carolyn Dumaresq says newly hired "academic recovery liaisons" as well as financial assistance will be available.
The schools are determined by a blend of elements that includes test scores and whether they receive federal aid for high concentrations of low-income students.
(Copyright ©2014 WPVI-TV/DT. All Rights Reserved.)
philadelphia news
,
school
,
education
,
philadelphia school district
,
local/state
Copyright ©2014 ABC Inc., WPVI-TV/DT Philadelphia, PA. All Rights Reserved.