National/World

Obama to sign nuclear treaty documents Wednesday
Tuesday, February 01, 2011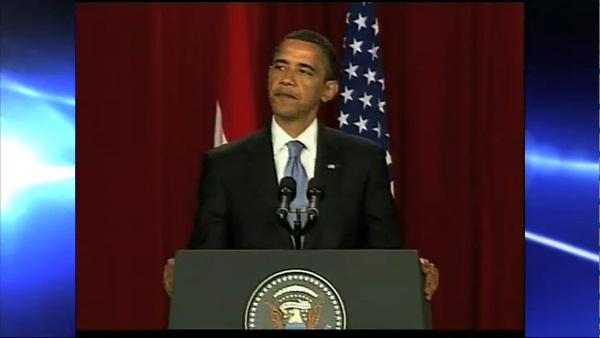 WASHINGTON (AP) - February 1, 2011 (WPVI) -- President Barack Obama is pushing a key foreign policy goal, a nuclear arms treaty with Russia, closer to completion.
He was signing documents Wednesday for the New START treaty, a cornerstone of U.S. efforts to "reset" ties with Russia.
The agreement limits each country to 1,550 strategic warheads, down from 2,200. It also re-establishes a monitoring system that ended in December 2009 with the expiration of an earlier arms deal.
Russian President Dmitry Medvedev signed the papers last week after the treaty cleared parliament.
The U.S. Senate approved the pact in late December after Obama lobbied hard for passage.
Ratification becomes final when both sides exchange the signed papers.
Obama is scheduled to sign the documents in the Oval Office in the presence of news photographers only.
(Copyright ©2014 WPVI-TV/DT. All Rights Reserved.)
president barack obama
,
white house
,
washington, d.c.
,
russia
,
national/world

Copyright ©2014 ABC Inc., WPVI-TV/DT Philadelphia, PA. All Rights Reserved.