National/World

Clinton: bin Laden death doesn't end war on terror
Monday, May 02, 2011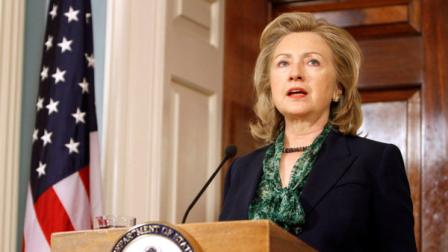 WASHINGTON - May 2, 2011 (WPVI) -- Secretary of State Hillary Rodham Clinton is warning al-Qaida and its affiliates around the world that the killing of Osama bin Laden in Pakistan proves the network cannot wait out or defeat the United States and is calling on members of the group to abandon violence and rejoin society.
In brief comments on Monday, Clinton said bin Laden's death was a milestone in the war on terrorism, but stressed that the "battle to stop al-Qaida and its syndicate of terror" is not over. She said the operation to find and kill bin Laden nearly a decade after the Sept. 11, 2001 terrorist attacks showed the U.S. would never abandon its pursuit of justice.
And, she said the U.S. would continue to boost its counterterrorism cooperation with other nations, including Pakistan.
(Copyright ©2014 WPVI-TV/DT. All Rights Reserved.)
osama bin laden
,
washington, d.c.
,
president barack obama
,
afghanistan
,
pakistan
,
terrorism
,
saudi arabia
,
u.s. navy
,
national/world
Copyright ©2014 ABC Inc., WPVI-TV/DT Philadelphia, PA. All Rights Reserved.