National/World

Romney: fire Secret Service agents in scandal
Wednesday, April 18, 2012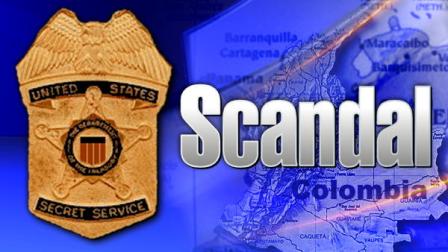 WASHINGTON (AP) - April 18, 2012 (WPVI) -- Mitt Romney says he'd "clean house" to remove Secret Service agents involved with Colombian prostitutes ahead of President Barack Obama's visit.
Romney, the presumptive Republican presidential nominee, told radio host Laura Ingraham on Wednesday that people should be fired who put "their personal play time" ahead of the nation's interests. He suggested a lack of leadership led to scandal, which involved at least 20 women.
Romney did not say whether Secret Service Director Mark Sullivan should lose his job. The White House says Obama has confidence in the Secret Service chief.
The situation has become an election-year embarrassment for Obama. The president says he'd be angry if the allegations involving 11 agents and 10 military personnel proved to be true.
The matter has been referred to an independent investigator.
(Copyright ©2013 WPVI-TV/DT. All Rights Reserved.)
washington, d.c.
,
pentagon
,
mitt romney
,
president barack obama
,
national/world

Copyright ©2013 ABC Inc., WPVI-TV/DT Philadelphia, PA. All Rights Reserved.