Parenting

Parenting: Talking with children about bin Laden's death
Wednesday, May 04, 2011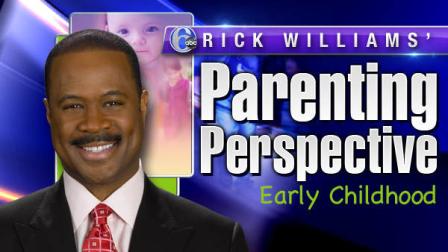 May 4, 2011 (WPVI) -- While the country celebrates the death of Osama bin Laden, my 9-year-old has had plenty of questions concerning exactly happened - and why.
Nicholas wasn't born when 9-11 took place (he came along in February), but he has lived his entire life in a world impacted by that tragic event and the continuing threat of further terrorism, domestically and internationally. So when the images of celebration took over the airwaves after the President's announcement Sunday night, he needed some explanation and clarification.
He needed to understand the depth of 9-11 and bin Laden's role. But talking about the violence, the death and the devastation with a child has to be done carefully, experts say - even for 9-year-olds.
How much media coverage they are exposed to should also be safeguarded. In my home, this can be tricky because of what I do for a living, but it's still necessary.
Most national newscasts the day after bin Laden's killing were filled with the heartbreaking images of 9-11. The wreckage of the smoldering twin towers, the firefighters and emergency workers trying to rescue victims, the confusion and terror among New Yorkers, and the various funerals held days later. How much of this should a child watch? In our home it wasn't a lot - just enough to understand why the death of bin Laden was so important to the nation's psyche.
And it's important to remember that there are lessons a child can learn from the takedown of bin Laden, and parents should talk about them if necessary. Lessons like good vs. evil, reaping what you sow, and most importantly, experts say we should always reassure our children that the world we live in is safe, and that the president, the police, the fire department and other adults work hard to keep it that way.
Read more Parenting Perspective blogs by visiting the Parenting Channel on 6abc.com.
(Copyright ©2014 WPVI-TV/DT. All Rights Reserved.)
rick williams parenting reports
,
osama bin laden
,
president barack obama
,
terrorism
,
parenting
,
rick williams
Copyright ©2014 ABC Inc., WPVI-TV/DT Philadelphia, PA. All Rights Reserved.