Inside Politics

NJ Sen. Lautenberg back at work in DC
Tuesday, March 02, 2010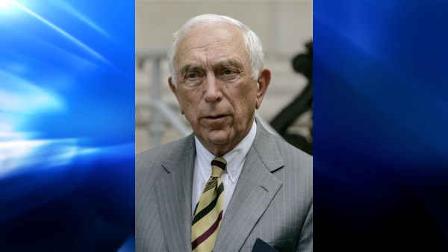 TRENTON, N.J. - March 2, 2010 -- New Jersey Sen. Frank Lautenberg has returned to work on Capitol Hill after being diagnosed with lymphoma and receiving his first chemotherapy treatment last week.
Lautenberg spokesman Caley Gray said the 86-year-old Democrat was attending a Tuesday afternoon hearing on Toyota recalls. Earlier, he cast votes on two judicial appointments.
The Senate's second-oldest member was hospitalized on Feb. 15 after suffering a fall at home in New Jersey. The following day he was treated for a bleeding ulcer, and it was announced Feb. 19 that the B-cell lymphoma was found in the ulcer. He was discharged Thursday.
Lautenberg did not attend a Monday morning meeting with New Jersey Gov. Chris Christie and the state's congressional delegation.
(Copyright ©2014 by The Associated Press. All Rights Reserved.)
new jersey
,
sen. frank lautenberg
,
congress
,
washington, d.c.
,
inside politics

More Inside Poltics
Copyright ©2014 ABC Inc., WPVI-TV/DT Philadelphia, PA. All Rights Reserved.