Inside Politics

Senate hearing slated on Pa. webcam spying issue
Tuesday, April 20, 2010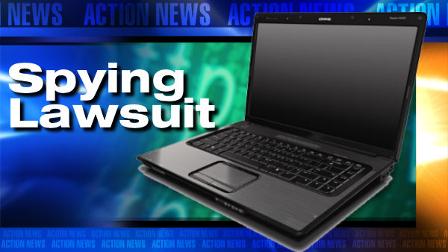 PHILADELPHIA (AP) - March 16, 2010 -- A U.S. Senate panel plans to hold a hearing in Philadelphia this month on allegations of webcam spying by a suburban school system.
Sen. Arlen Specter, D-Pa., said Tuesday that the sucommittee on crime and drugs that he chairs will hold a special hearing March 29 on the use of remote tracking software to take pictures using the built-in cameras of the computers issued to students.
Specter said federal legislation may be needed to deal with the technology.
The family of a 15-year-old student is seeking class action status for a lawsuit accusing the Lower Merion School District of photographing him in his bedroom. The district has said it activated the cameras only to locate missing laptops.
The FBI is investigating whether the school district violated wiretap and computer use laws.
(Copyright ©2014 by The Associated Press. All Rights Reserved.)
pennsylvania
,
montgomery county
,
sen. arlen specter
,
webcam controversy
,
inside politics

More Inside Poltics
Copyright ©2014 ABC Inc., WPVI-TV/DT Philadelphia, PA. All Rights Reserved.