Inside Politics

Mayor Nutter: Restructure troubled housing agency
Thursday, October 07, 2010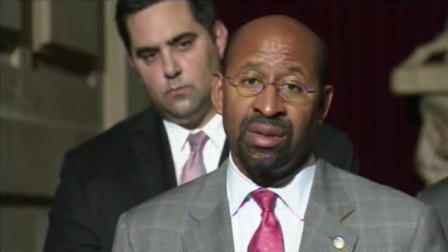 HARRISBURG, Pa. - October 7, 2010 -- The mayor of Philadelphia is asking state lawmakers to restructure the troubled city housing authority.
Mayor Michael Nutter told the House Urban Affairs Committee in Harrisburg that such changes will help ensure accountability in the scandal-plagued agency.
Nutter testified Thursday that the mayor needs to appoint all or a majority of the five-member housing board. He says the mayor also needs to be able to remove members at will.
The housing board has come under fire for not knowing about sexual harassment claims made against agency Executive Director Carl Greene. The board fired Greene last month.
Under current state law, the mayor appoints two members and the city controller appoints two; those four choose the fifth. It takes court approval to remove a member.
(Copyright ©2013 by The Associated Press. All Rights Reserved.)
philadelphia
,
pennsylvania
,
mayor michael nutter
,
carl greene
,
inside politics
1.

More Inside Poltics
Copyright ©2013 ABC Inc., WPVI-TV/DT Philadelphia, PA. All Rights Reserved.