Traffic

Police: Bus driver involved in 1999 fatal crash
Thursday, February 18, 2010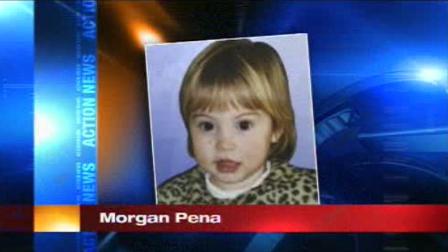 ZIEGLERVILLE, Pa. - February 18, 2010 (WPVI) -- A law enforcement source tells Action News that the school bus driver involved in Wednesday morning's fatal accident was also involved in a separate fatal accident back in 1999 in Hilltown Township.
Frederick Poust III of Schwenksville was using his cell phone when he went through a stop sign at Route 152 and Rickert Road in November of 1999. His Ford Explorer slammed into a Jeep driven by Patricia Pena of Perkasie, Bucks County.
In the car was Patricia's 2-year-old daughter, Morgan, who died of injuries suffered in the accident.
Poust, who was 27-years-old at the time and working as a volunteer fireman, was charged only with running a stop sign and careless driving. The Pena's subsequently launched a campaign to outlaw the use of hand-held cell phones while driving.
The latest accident occurred at approximately 7:25 a.m. Wednesday outside Perkiomen Valley Middle School West, located along Route 73 in Zieglerville.
Police say the bus, driven by a now 37-year-old Frederick Poust, was traveling west on Route 73. The bus entered the path of an oncoming Honda Civic while turning into the campus of Perkiomen Valley Middle School West.
The 27-seven-year-old passenger in the Honda, Richard "Trip" Taylor of Gilbertsville, was pronounced dead at the scene.
Freddy Carroll, the 41-one-year-old driver of the car, was extricated from the vehicle and flown to Hahnemann Hospital for treatment. His injuries do not appear to be life threatening. Police say he was conscious and alert upon leaving the scene.
Police say Carroll owns a small contracting company and Taylor was one of his employees.
Taylor's mother, Shirley Johnson, said the pair were builders and were on their way to a house they were renovating. She related a call from the home's owner who had learned of the crash.
"She got on the phone and said some really kind words about Trip. She said the house was a mess because of the renovation but whenever he walked in the whole room just lit up," Johnson said. "She was very grateful to have gotten to know him."
There were 45 children on the bus. Some suffered bumps and bruises and were treated by a school nurse at the scene. A district official said counselors are available to students who might need them.
The driver of the bus was uninjured and both he and the bus company, Student Transportation of America, have been fully cooperative with the investigation.
Locals told Action News they had long feared something terrible would happen at that intersection. There is no school crossing zone there, and the posted speed limit is 50 miles per hour.
Residents say it is risky for lumbering buses to turn across traffic.
This accident is just down the road from another fatal crash that occurred over the weekend. One of the two people killed in Sunday's collision was a teenager who made international headlines when he was born. His grandmother was the oldest woman to be a surrogate at the time. READ MORE.
If you witnessed the accident or have additional information, please contact police at 610-584-1250.
(Copyright ©2013 WPVI-TV/DT. All Rights Reserved.)
pennsylvania
,
montgomery county
,
accident
,
school bus
,
school
,
traffic
,
john rawlins

Copyright ©2013 ABC Inc., WPVI-TV/DT Philadelphia, PA. All Rights Reserved.